Wright State University saw a full day of neuroscience research and collaboration on May 16, 2014 during OMV-SfN's Neuroscience Day 2014.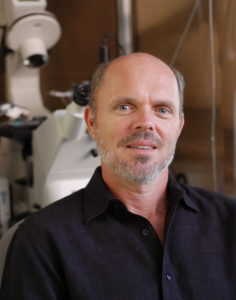 The day began with over 130 students, staff, and faculty participating in a series of Professional Development Sessions aimed at improving our communication skills and preparing ourselves for the next scientific position. Handouts and presentation materials from these sessions are available at the links below.
The highlight of the day was the keynote address given by Dr. Harald Sontheimer from the University of Alabama. Dr. Sontheimer described progress he and his lab has made using the innovative approach of viewing gliomas as a neurodegenerative disease rather than simply as another type of cancer.
The final events of the afternoon were devoted to oral presentations by
representatives from each of the four OMV-SfN supporting institutions and poster presentations by 57 students, postdoctoral fellows, and faculty. Student posters were judged and winners were announced at the end of the afternoon.   The student winners were Joe Santin, from Wright State University, Ankita Sarkar from the University of Dayton, Valentina Ghisays from the University of Cincinnati, and Aminata Coulibaly from Miami University. The best poster from a postdoctoral fellow was awarded to Dr. Brent Myers from the University of Cincinnati. The meeting program containing the complete text of the abstracts can be downloaded from the link below.
The next celebration of Neuroscience will by OMV-SfN will be held at Miami University at a date to be determined. To make sure you received announcements for this and other upcoming meetings make sure you are a member of OMV-SfN. You can join here.
Thank you for making May 16, a truly memorable day for the Neuroscience community in south west Ohio. I look forward to seeing you in Oxford next year.
James E. Olson, Ph.D., President OMV-SfN
Postdoctoral Professional Development Session handout.
How to impress a search committee
Graduate Student Professional Development Session handouts.
The Journey to a Postdoc
Postdoc Case studies_final
Neuroscience Day 2014 program with abstracts.
Program with abstracts final 2014